In SAP Business ByDesign the exchange rates are manually updated in a central table common to all business processes. To obtain reliable reports, it is of vital importance to maintain this table on a daily basis.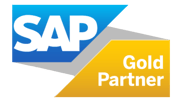 Following with our Development Roadmap for SAP BYD, (2 Add-On Solutions per quarter), we have already released the Exchange Rates for SAP Business ByDesign, an automated aternative SAP exchange rates table.
This is, if you work with multiple accounting systems or your company has a large volume of transactions in foreign currency, we help you gain efficiency with our Add-On solution which automatically synchronizes exchange rates with the European Central Bank.
Our solution grants:
Precise conversion rates.

Elimination of errors.

Time saving.
Benefits of Add-On Exchange Rates
1. Automate Exchange Rate Table Maintenance
Automatically synchronize the Exchange Rates with the European Central Bank, granting precise conversion rates, elimination of errors and saving of time.

2. Improve Processes affected by Foreign Currency
Gain efficiency and accuracy when posting journal entries in group currency, calculating realized Exchange Rate differences and valuating assets and liabilities in foreign currency.

3. Focus on your Business
Release resources to focus on your core business processes, analize information and add value to your enterprise.

Features of Add-On Exchange Rates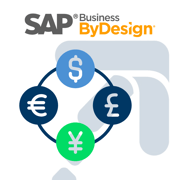 Imports all currency pairs published by the ECB.
Our Add-On solution imports all currency pairs published by the European Central Bank web service.
The end user may select which currency pairs to be imported.
Calculates reverse rates between currencies other than euro.
The triangulation plan includes logic to calculate conversion rates between currencies other than Euro. For example, when you need to obtain the rate between US Dollars (USD) and British Pounds (GBP).
Allows scheduling the frequency of synchronization.
Recurrent jobs can be scheduled to synchronize currency pairs. For example, on a daily basis at 4:30 PM, right after the European Central Bank publishes the Exchange Rates.
Do you want to know Plans & Prices?
Download the factsheet here and contact us
Exchange Rates for SAP Business ByDesign and much more*, are available on SAP Store

*Visit other AddOns