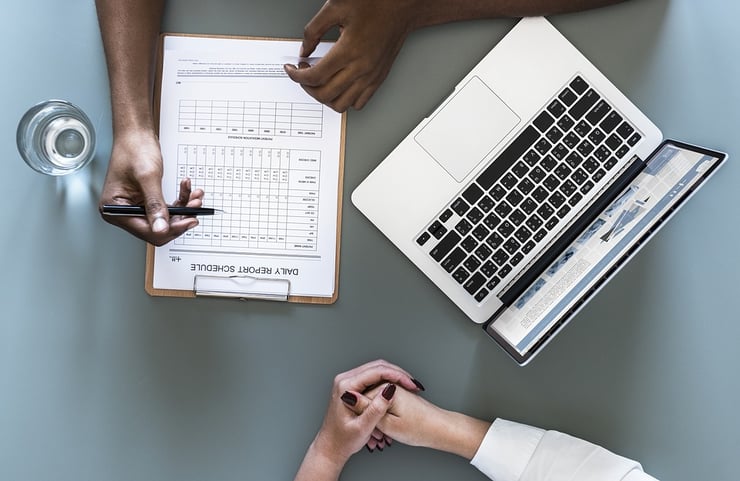 There is no doubt that one of the ways companies have to grow correctly is through a wise management of their investment projects. Most of industrial/manufacturing entities usually have to face large cost projects due to several reasons from producing a bigger amount of product, increasing the speed of the manufacturing plant or introducing a new step in the supply chain.
At this point, some finance forecasting activities are needed to be performed in order to guarantee the viability of the investment and getting the maximum of the returns, keeping under control the performance of the project and all the related deviations that might occur from the original budget.
JD Edwards Job Forecasting tools are aimed to be used by project managers and executives who lead job cost projects offering them a wide range of different features such as:
Ability to create user-defined methods of computation applicable to each forecast through operators such as If, then or assign.
Ability to create customized formulas to use in the user-defined methods of computation using basic mathematical operators (sum, deduct, multiply and division) and a wide range of elements from billing amounts to revised budget amounts or revised budget units.

Permanent tracking on every piece of the project (assets, budgets, tasks, costs…) by task or phase.
Outstanding monitoring job thanks to the Job Forecast History application which informs users about improvements on the forecast every time their status is changed to Approved or Review but also the related backgrounds.
Job Forecasting and JD Edwards Job Cost module
Job Forecasting enables them to build a main scenario but also, all their what-if related ones through several forecasting methods getting the most likely deviations under control easier and effortless. Job Forecasting works in conjunction with JD Edwards Job Cost module enabling you to keep working on the project after forecast phase is finished and finally approved.
Enhancements of Job Forecasting with JDE 9.2
With JDE 9.2 release, Job Forecasting comes with quite a few enhancements focused on empowering the user as a decision maker since the very first step: job forecast creation. Worth mentioning some of them like:
Level of rollup feature: when creating a job forecast and their financial accounts related, JD Edwards takes default information from Account Master File (F0901) such as level of detail (used for accountancy reporting). However, if user needs a higher level of detail for Job Forecast purposes, just need to specify which one is desired in the level of detail field during the creation of the forecast.
Update General Ledger date on the related bookings of the forecast when its status changes to approved.
With JDE 9.2 release, Job Forecasting comes with quite a few enhancements focused on empowering the user as a decision maker.
#StepForward
Whether you want to copy attachments used in prior related forecasts or not.
Alternate ledger type: a new status comes to join to the ones we had in Job Forecast: Approved for Alternate Ledger (95). Only after a Job Forecast is in Approved status (90), JDE allows user to move it to Approved for Alternate Ledger and posting the final amounts in an alternate ledger that Company would have decided. If any changes are required in the forecast, they can be made but after that, project will have to reach 95 status to take them to the Alternate ledger chosen.
In general, Job Forecast module is actually a good tool to use when forecasting needs arrive to our desk and because this duty is not often easy, JD Edwards comes with an advanced module focused on user, focused on tackling the challenges that any budgeting activity has attached to it. It comes with the aim of gathering all the information together accurately and also providing several ways of reporting them, even real time reporting.
I seriously think it worth's a try, don't you?